Pop crooner Chris Brown has revealed a new fighter jet tattoo. Across his tummy. See the pic inside….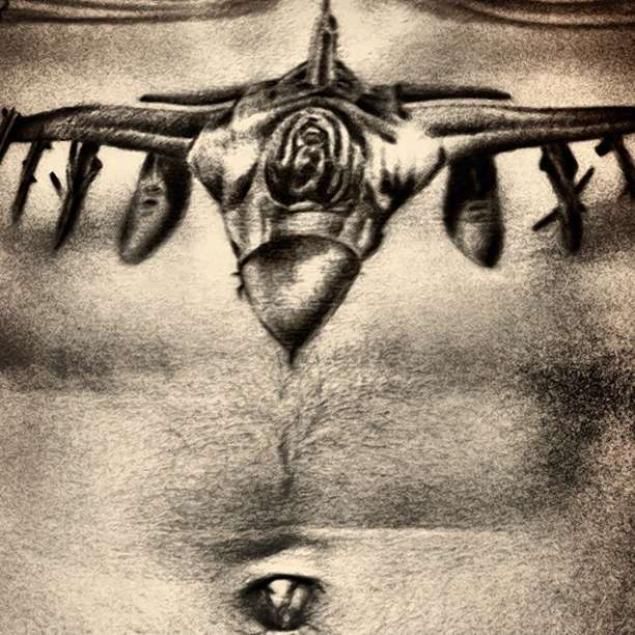 We told you earlier about Chris Brown's sugar skull tattoo and now he's added another tatt to his chest/torso area. His latest ink, a fighter jet, is interesting because it' in same area as Rihanna's goddess tribute to her Gran Gran Dolly.
Chris' ink was designed by John Petro who tweeted, "About to go in on this #fighterjet #f16 #plane #tattoo on #chrisbrown."
At some point, Chris and RiRi are going to look like mobile museums……
Source: http://theybf.com/2012/09/12/chris-brown-gets-breastplate-tattoo-in-same-spot-as-rihannas-latest-ink
Jennifer Gareis Jennifer Garner Jennifer Gimenez Jennifer Love Hewitt Jennifer Morrison Jennifer ODell Jennifer Scholle Jennifer Sky Jenny McCarthy Jessica Alba