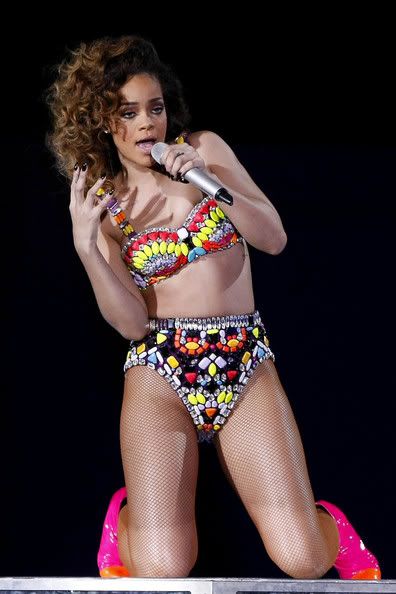 We told you earlier about the editor of JACKIE Magazine resigning in the wake of the Rihanna "Ni**ab*tch" controversy, but now the publisher of the magazine is saying the mag has NOTHING to apologize for. Get the deets inside…..
Now that Eva Hoeke, the former editor of the Dutch magazine JACKIE, is out the door, the magazine's publisher has issued a statement claiming the magazine has nothing to apologize for.
On the Dutch site Villamedia, publisher Yves Gijrath said,
"[T]here is nothing wrong in the magazine. [Hoeke] presented it as a joke, but it most certainly was not a joke. It was an interpretation [of a fashion style]. […] She should have said: "we did not realize this interpretation is such a touchy subject. We never meant any harm and offer our sincere and upright apologies." But because of all the fuss, Eva started to wiggle in all directions, and therefore we have come to the conclusion her credibility has been undermined."
He added…..
"(W)e will not be silenced. People are totally off limits when calling both the magazine Jackie and Eva Hoeke racist. Jackie is even produced by an editorial staff that is of mixed origins."
So basically, Yves stands by the "joke" and Eva was fired because she didn't stand behind her decision to print the piece. Hmmmmm……
I guess the bottom line is that racial slurs are OK as long as you own up to them??!!
Source: http://theybf.com/2011/12/23/dutch-magazine-jackie-says-it-has-no-reason-to-apologize-to-rihanna
Camilla Belle Carla Campbell Carla Gugino Carmen Electra Carol Grow Carrie Underwood Cat Power Catherine Bell Chandra West Charisma Carpenter