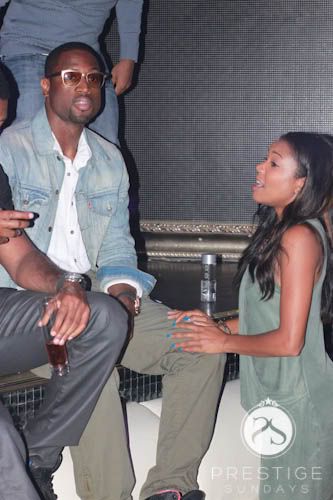 Miami Heat star Dwyane Wade and Gabrielle Union were spotted partying and celebrating in Miami all weekend. See pics inside and find out what Chris Bosh's baby's mom Allison Mathis had to say about her financial woes.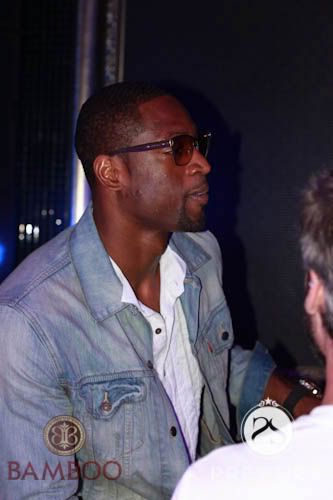 The NBA World Champion Miami Heat celebrated their win with Prestige Sundays at Bamboo Miami. The official NBA Championship Party was held in conjunction with House of Wade and DJ Griot.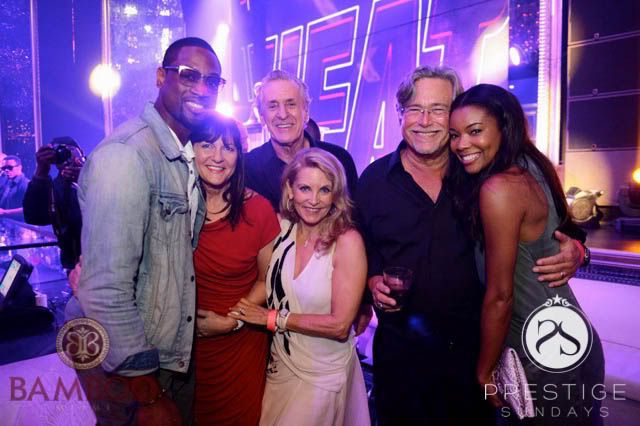 NBA Executive Pat Riley was amongst the NBA legends who partied with Dwyane and his boo Gabby.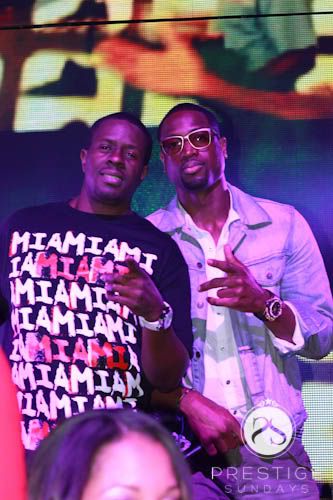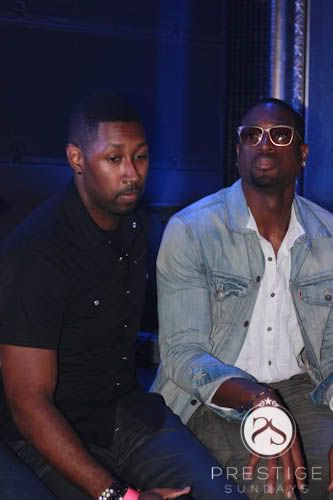 Looks like they had fun!

Watch Pat Riley kick off the party's Conga line here:
Watch video from the party here:
In baby momma drama….
Allison Mathis, Chris Bosh baby momma, has spoken about her financial woes and her fragile relationship with Chris. She revealed that the pregnancy was Chris' idea and he actually paid for fertility treatments when she had a hard time getting pregnant before finally having their daughter Trinity.
"Chris really wanted us to have a baby, that's why he had me go to a fertility doctor. I followed the treatment and we eventually became pregnant. He was very happy when Trinity was born."
She also told Jose Lambiet's Gossip Extra, that she doesn't understand why Bosh is ignoring her financial woes since she lost her job last month and faces foreclosure and applied for public assistance. She claims Chris has spent at least $2 million on lawyers to keep his child support payments at $2,600 a month.
Watch Part 2:
Although Chris has not made mention of Allison's financial woes, he appeared on "Live With Kelly" this morning where he said he was happy his daughter appeared on the float with him for the championship parade. He also revealed that he taped the Big 3 interview with Oprah yesterday after the parade and he read the book BLINK in order to help him prepare for the finals.
BONUS:
Here's a pic of Chris and his little ones Jackson & Trinity! Cute!
Source: http://theybf.com/2012/06/26/dwyane-wade-gabrielle-union-party-it-up-at-bamboo-miami-chris-boshs-baby-momma-allison
Brittany Snow Brittny Gastineau Brody Dalle Brooke Burke Brooke Burns Busy Philipps Cameron Diaz Cameron Richardson Camilla Belle Carla Campbell