Celebs hit the 4th Annual Devyne Stephens' "This Christmas" Annual Gala and Cocktail reception last night in Atlanta. Check out pics of Keri Hilson, Gucci Mane, Cynthia & Peter Thomas, and more inside…
This year, Devyne's annual gala honored four influential figures that have made a huge impact in the areas of entertainment, sports, and media. Honorees include Grammy award-winning, multi-platinum producer, Polow Da Don, Vice President of Writer and Publisher Relations in Atlanta division of BMI, Catherine Brewton, basketball legend, Julius "Dr. J" Erving, and national news anchor, Monica Pearson.
Pics of who hit Atlanta's Woodruff Arts Center last night: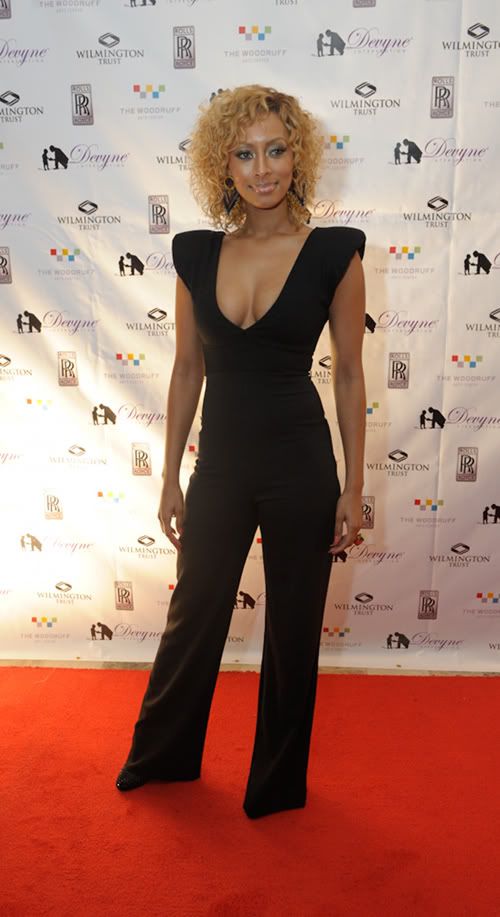 Keri was looking like Kimbella from "Love & Hip Hop"'s twin. Or is is just me? Nice skin though.
Never thought we'd see the day Gucci Mane donned a tux. He hit the red carpet in a red bow tie with Mr. Stephens.
RHOA star Cynthia Bailey–and DENIM mag's January 2012 covergirl–hit the carpet with hubby Peter.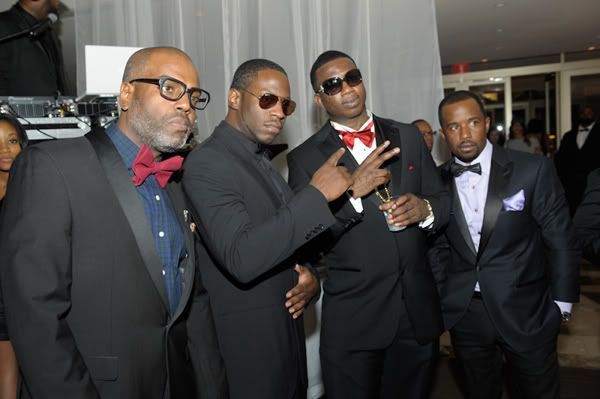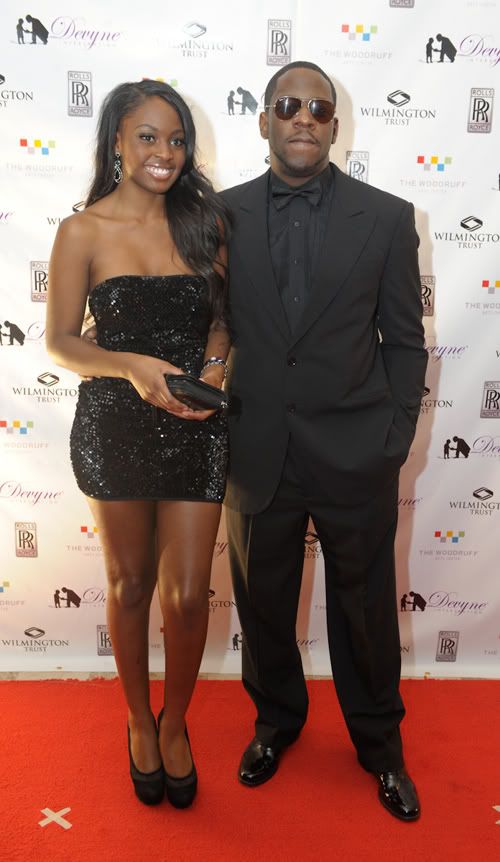 Young Dro (Fantasia's ex) hit the carpet with his new boo thang and posed with his boys.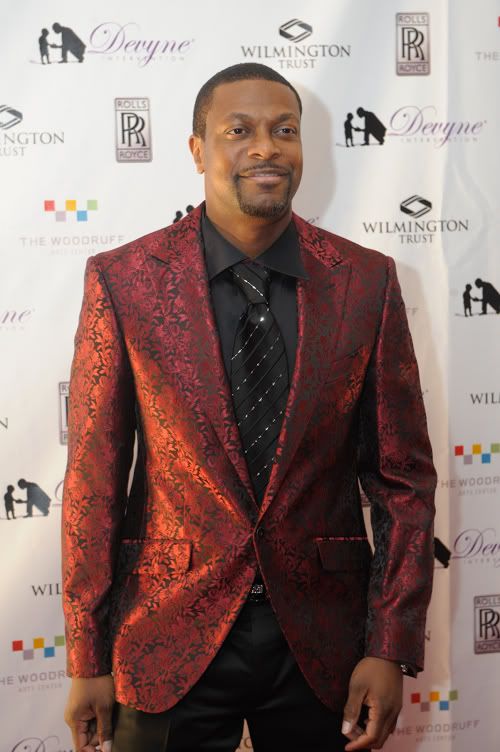 Chris Tucker threw on his best Holiday dinner jacket.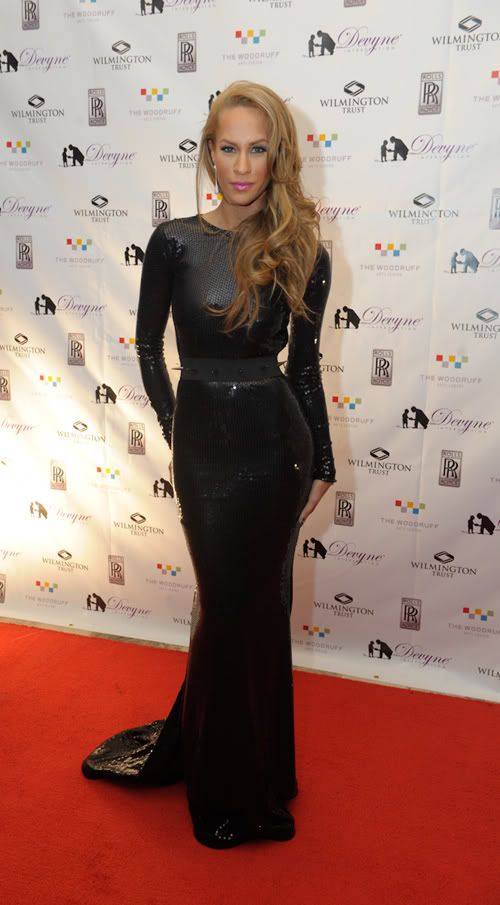 Top Model's Dominique Reighard was there in a nice gown.
Oh Derek J…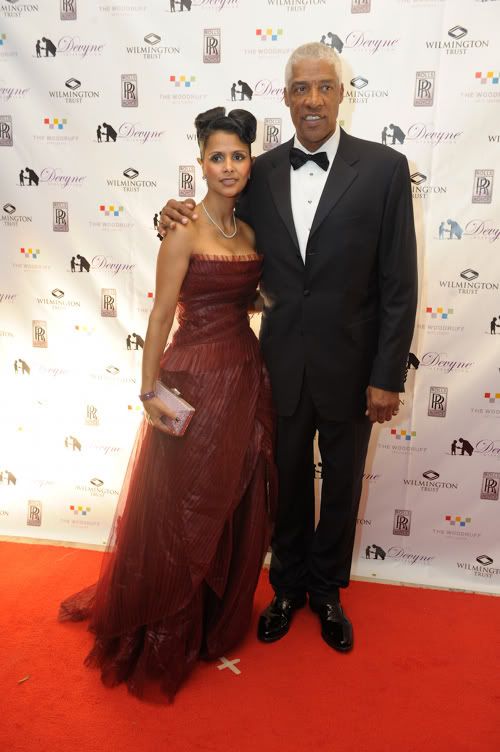 Dr. J. brought his wife along….
Jasmine Guy hit the carpet in a little black dress.
Dreamgirls star Keith Robinson was there.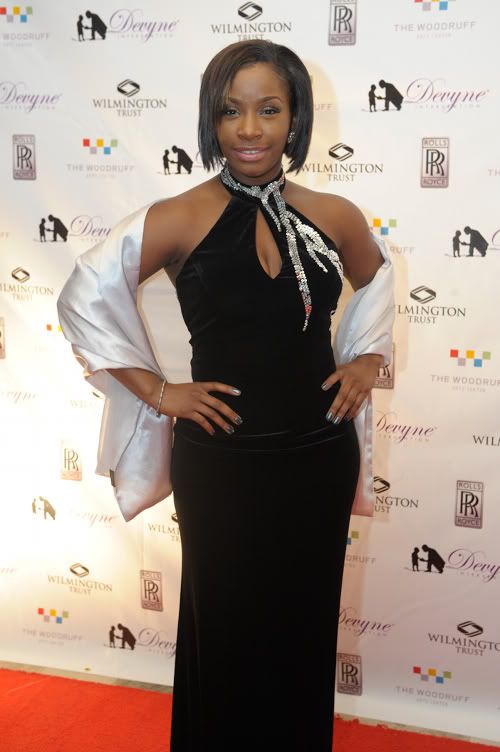 So was Princess (formerly of Crime Mob) in this velvety dress I'm not feeling. The velvet…the satin shawl…feels like an 11th grade school winter formal pic.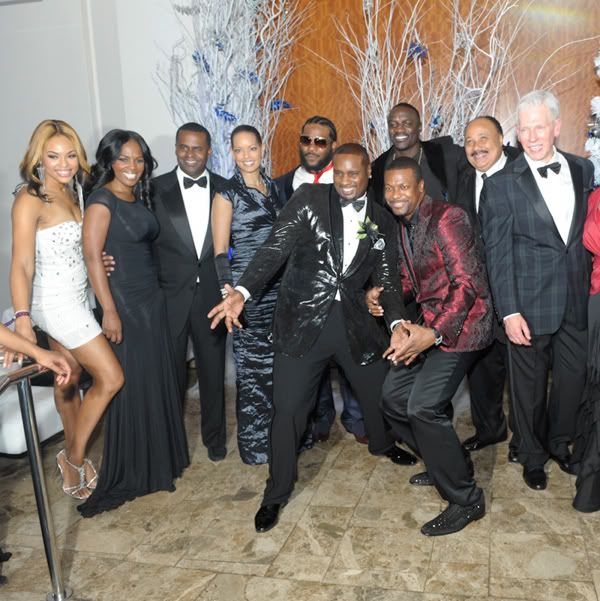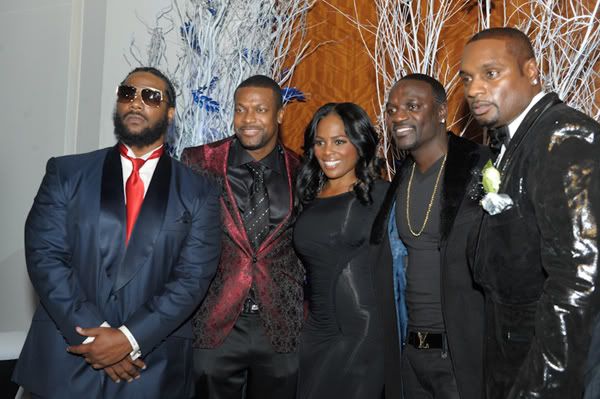 And the group–including Catherine Brewton, Akon, Demetria McKinney, and Polow Da Don, all posed it up.
Industry mogul Stephens has donated proceeds for the last 2 years to Devyne Intervention, his program which inspires and supports the positive development of youth through the power of music.
Source: http://theybf.com/2011/12/23/keri-hilson-gucci-mane-more-party-it-up-for-devyne-stephens-holiday-party
Emmy Rossum Erica Leerhsen Erika Christensen Estella Warren Esther Cañadas Eva Green Eva Longoria Eva Mendes Evangeline Lilly Eve