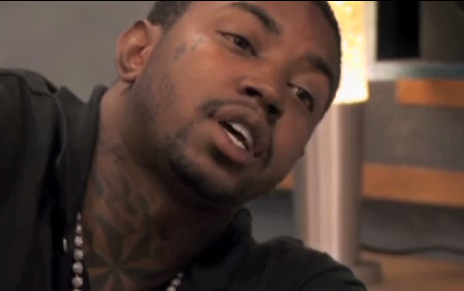 Reality tv star and rapper Lil' Scrappy has revealed that he lives with Bipolar Disorder on a new track called…you guessed it… "BiPolar." Listen to it inside. sand the medical sign-off, and get the deets on his relationships with Erika and Shay.
On a new track with R&B singer Chinkie Brown, rapper Lil' Scrappy talks about his alleged bipolar disorder and how it affects his relationships. He states that,
"Sometimes I feel like I am Bipolar in relationships because I wear my heart on my sleeve. My past relationships had me thinking…one minute I want to be with a girl and the next minute I don't want to bothered by her."
Not sure if he was actually diagnosed or if he's using the term in a frivoulous way. You never know with Scrappy.
The video for the single will be directed by Lisa Cunningham and Chinkie explains, "It came together like an epiphany. I felt like a lot of people are diagnosed by their spouses… and it made sense to write it out and put it to music."
And on tv………….
It seems like Lil' Scrappy and Erika have broken up for good (until their recent engagement that is) so he moved on to Shay last night. He tells Shay he loves her but she really doesn't seem convinced since she says he hurt her by disappearing for a week and still talking to Erika. Oh the tangled web….
BONUS:
Watch Mimi break up with Stevie J on last night's finale:
Listen to "BiPolar"……..
Source: http://theybf.com/2012/08/21/lil-scrappy-explains-why-he-believes-he-has-bipolar-disorderthen-makes-a-song-about-it
Amber Brkich Amber Heard Amber Valletta America Ferrera Amerie Amy Cobb Amy Smart Ana Beatriz Barros Ana Hickmann Ana Ivanovi