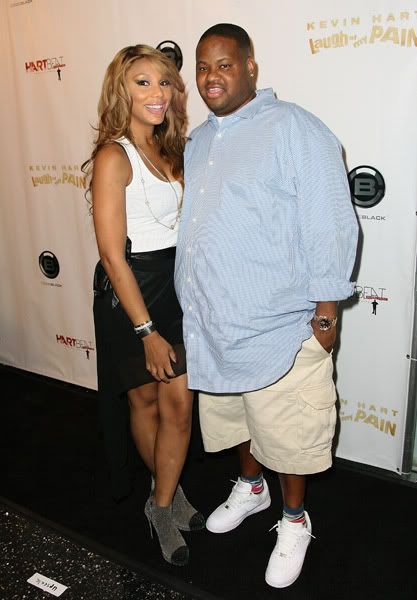 More deets about Tamar Braxton and her hubby Vince's new spin-off show are out. WeTV just made the official announcement today. Check it inside…
The loudest dot comer on earth just got her wish–she's the center of attention of her very own show. It's tentatively called "Tamar & Vince" and will tentatively kick off fall 2012…after "Braxton Family Values" ends its season. Production begins this coming March and We has ordered eight, one-hour episodes.
This new show will follow Tamar in her ongoing pursuit of pop super stardom, with Vince helping and supporting her every step of the way. Vince is always there to be the voice of reason, of course, and brings Tamar back down to earth.
Viewers will get an inside look at their complicated yet devoted relationship, including how their upscale lifestyle must adjust as Vince recovers from a recent life-threatening health scare.
Kim Martin, President & GM of We, says this is a great move for the underserved African American female audience:
"Tamar & Vince is a great addition to WE tv's schedule, especially as we expand into a third night of original programming catering to the under-served audience of African-American women that love Braxton Family Values. Tamar is a huge part of what's made that show such a success; she is completely over the top and our viewers just love her!"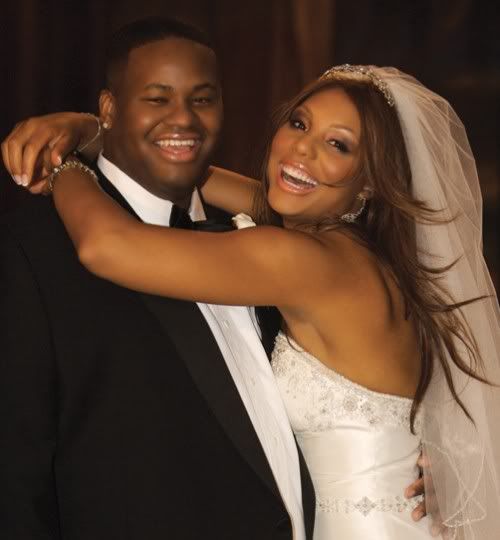 And Tamar, of course, is head over heels:
"We are so very excited for this amazing opportunity. With our family series, Braxton Family Values, we aim to show audiences the true meaning of family and sisterhood, and with our new show, marriage. Our journey as two driven individuals that love as hard as we work is one we think audiences will relate to."
"Tamar & Vince" is being produced for WE tv by Magical Elves. We'll be watching…
Here's the sneak peek for the upcoming episode of "Braxton Family Values":
The Randomness:
1. 'Ye & Jay wrapped the Watch The Throne tour last night in Vancouver. And went out with performing "N*ggas In Paris" a record setting 11 times.
Source: http://theybf.com/2011/12/19/more-details-on-the-tamar-vince-spin-off-show-premieres-late-2012
Emilie de Ravin Emma Heming Emma Stone Emma Watson Emmanuelle Chriqui Emmanuelle Vaugier Emmy Rossum Erica Leerhsen Erika Christensen Estella Warren