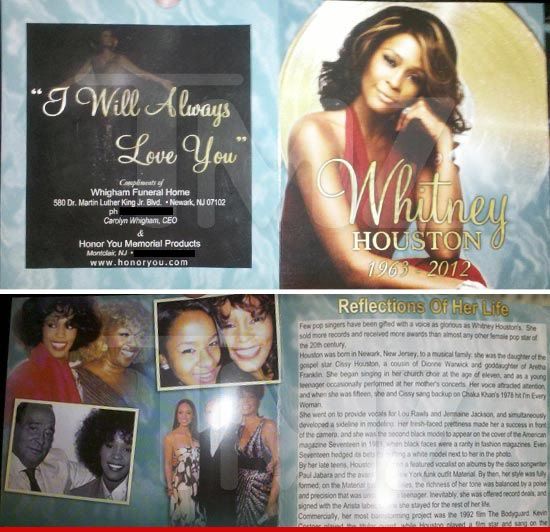 The funeral services for Whitney Houston have begun at New Hope Baptist Church in Newark, NJ. Watch the live stream inside….
NJ Gov. Chris Christie has ordered for all state buildings to fly flags at half-staff today in honor of Whitney Houston. Watch the live stream here: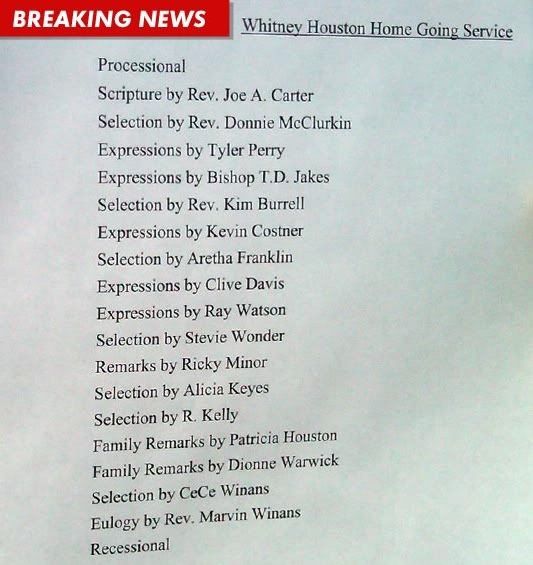 Aretha Franklin has pulled out of performing at the funeral due to illness.
Stevie Wonder is expected to sing "Ribbon In The Sky." R. Kelly, Kim Burrell, BeBe Winans and Alicia Keys are all expected to sing.
Bobby Brown, Brandy and Ray J have all arrived at the church.
The Houston family has arrived.
Oprah Winfrey and Gayle King have arrived
Mariah Carey has arrived.
Bobbi Kristina has arrived.
The Minister of Music said, "We gonna have church today."
Mayor Cory Booker (Newark, NJ) said "We are here to celebrate her life. We love you Whitney Houston."
Bobby Brown was seen comforting a family member who was sobbing.
Rev. Joe Carter is speaking now and reading The Lord's Prayer.
Donnie McClurkin is singing "Stand."
Dionne Warwick is speaking.
Tyler Perry is speaking. He said Whitney had a certain type of grace that kept on carrying her. He said God was FOR Whitney Houston and she is resting with the angels.
Dionne introduced BeBe Winans.
A visibly upset Bobby Brown was seen LEAVING the funeral.
BeBe Winans is singing.
It's being said that Bobby showed up with nine guests. He left AFTER they were not allowed to sit with him in the family section BEFORE the funeral began.
Bishop TD Jakes is speaking.
Kim Burrell is singing "It's Been A Long Time Coming"
Kevin Costner is speaking about how "I Will Always Love You" became the theme of The Bodyguard.
Al Roker tweeted that he just heard from Aretha Franklin who is suffering from muscle spasms and leg cramps. She is "heartbroken" she can't attend or perform at Whitney's funeral.
Alicia Keys is singing "Send Me An Angel."
Clive Davis is speaking. He said "You wait for a voice like that for a lifetime,"
Rev. Al Sharpton tweeted "I am at Whitney's funeral. I spoke with Bobby Brown trying to calm him down and not distract from the services. Today is about Whitney!"
Ray Watson (her brother-in-law, bodyguard) is speaking. Says God gave us an angel. And that Whitney was never without her Bible.
Stevie Wonder is singing "Ribbon In The Sky" and "Love's In Need Of Love Today."
Cissy Houston was just escorted out by a nurse.
Patricia Houston (Whitney's manager, sister-in-law) is speaking.
R. Kelly sang "I Look To You."
CeCe Winans is singing.
Ricky Minor is speaking.
Marvin Winans called BeBe and CeCe back to the pulpit to sing "Tomorrow."
Marvin Winans is delivering the eulogy now.
Source: http://theybf.com/2012/02/18/whitney-houstons-funeral-underway
Adrianne Palicki Aisha Tyler Aki Ross Alecia Elliott Alessandra Ambrosio Alexis Bledel Ali Campoverdi Ali Larter Alice Dodd Alicia Keys