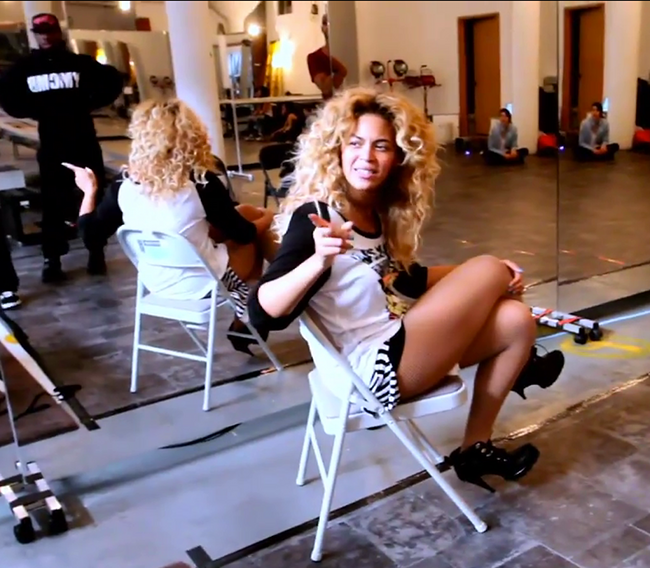 Tonight's the night! Ahead of Beyonce hitting the stage in Atlantic City tonight at the Revel Resort for her very first performance in her Back To Business quad of concerts, she's released part two of her rehearsal footage. Plus, her new pic just before hitting tonight's stage….
On part 2 of her behind the scenes footage of the Back To Business preparations, Bey showed her hustle 3 weeks out. In addition to rehearsing in NYC, her team took it to the actual Revel Resort in Atlantic City to gauge the venue and stage. She can be seen working on her musical arrangements, and prepping her dancers with angel-like routines and more.
About her return, she commented:
Well I'll be ready. Trying to become Sasha Fierce again. She's there….but I need to bring her back to life.
And went on to say:
I'm scared…this is crazy. We usually have 2 months to do what we're doing in two weeks. But what is new?

The R&B & Pop diva also gave a glimpse just minutes ago on her Facebook page of her walking to take tonight's stage.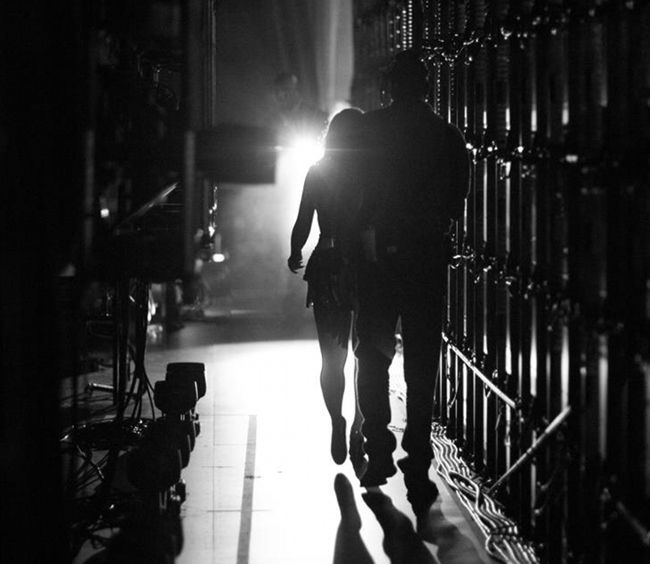 Get it.
Source: http://theybf.com/2012/05/25/road-to-revel-beyonce-releases-first-pic-of-her-hitting-the-stageand-part-2-of-the-bts
Blu Cantrell Bonnie Jill Laflin Bridget Moynahan Britney Spears Brittany Daniel Brittany Lee Brittany Murphy Brittany Snow Brittny Gastineau Brody Dalle