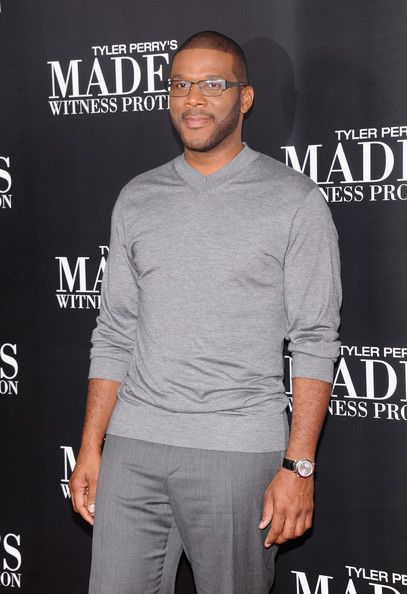 TheYBF.com caught up with Tyler Perry at his New York premiere for the upcoming Madea's Witness Protection flick. And surprisingly, Mr. Perry had much to say about the co-star of another of his upcoming movies, Kim Kardashian.
Deets inside…
Director and actor Tyler Perry, pictured above at the Tyler Perry's Madea's Witness Protection New York premiere at AMC Lincoln Square Theater, was every bit the confident head honcho when grilled by swarms of media about his castings of both Bobbi Kristina Brown & Kim Kardashian in his respective upcoming projects, "For Better Or Worse" and The Marriage Counselor.
"I didn't have to defend Bobbi [Kristina], I had to defend Kim," Tyler revealed to TheYBF.com at last night's premiere.
He continued:
"There was so much going on in [Kim's] marriage at the time, but all that stuff is the past. The movie is called The Marriage Counselor so, of course, there was some stuff to say about that."
And if you think Kim's acting skills (on an actual movie set that is) aren't quite sharp enough, Tyler has a different opinion:
"You know, I think she did a great job. I don't think it could of been a better time for her because she was going through so much at the time. She did a fantastic job in the movie and I'm very excited about it."
Oh. And as for his thoughts about Kim becoming the latest chick on Kanye's throne:
"Oh, they're dating? Hey, well, life is short. I believe you should live your life. You only have one to live."
That's one way to look at it.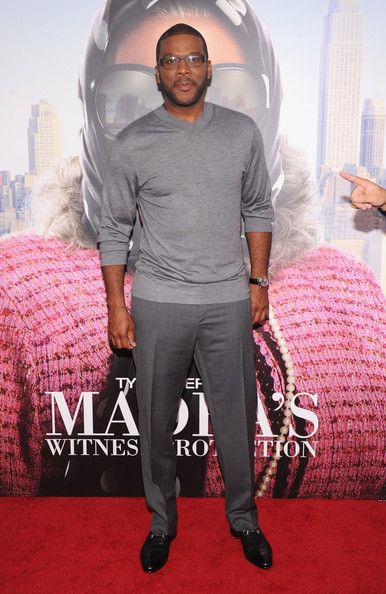 The multi-talented Mr. Perry also clapped back at the critics of Bobbi Kristina's skills as he predicts she'll have an incredible career:
"As far as Bobbi Kristina goes, I didn't have to defend her casting. The whole purpose of that was to make sure she was around people who care and love her. What I found when my mother died is that you need to be around people that you trust, and I was glad that I was able to do that for Bobbi.

That kid did a great job! She's so talented and such an actor. I'm so proud of her. I'm telling you now, as far as she wants to go in the business she can."
We'll be watching…
Madea's Witness Protection hits theaters this Friday!
Pics via Getty
Source: http://theybf.com/2012/06/26/tyler-perry-i-had-to-defend-casting-kim-kardashian
Ivana Bozilovic Ivanka Trump Izabella Miko Izabella Scorupco Jaime King Jaime Pressly Jamie Chung Jamie Gunns Jamie Lynn Sigler Janet Jackson